My Story
As a child I was always full of energy and enthusiasm which often was found to be distracting at School. Known as "Brain Box Bevis" I was able to achieve very good results in school without trying and being full of beans I was distracting to others as I did not have to focus to achieve success. Since becoming a father and educating myself with the modern terms that exist I am more than likely to have ADHD of some form which would make concentration and focus difficult when younger.
In my last year at school I was assisting the running of the IT room at the school, installing and configuring the computer infrastructure used across the school due to the IT department loosing staff due to medical reasons. This started honing my skill set and pushing my learning ability above and beyond what was expected.
I built my first computer when I was 16 years old without being shown anything after purchasing components from a local computer fair and this proved to be a great success and started the business model that was to follow.
Friends and family members all wanted computers built and I found myself studying to be an Technical Engineer in the day and on the evening building computers and hacking computer systems looking at security loop holes and vulnerabilities.
The growth of computer sales was growing by the week. Every computer that I sold brought 2 to 3 more customers as friends and family members past on the positive experience of purchasing from me and now I was building computers for many people who I had no idea how they even got my number.
This experience in sales and customer service was providing me experience of dealing with all different types of people. One day I would be in a council house installing a budget a computer, the next I was in a large manner house installing a high end business machine and then in a business office installing network computers and printers.
As the sales were growing I needed to source components cheaper and to cut out the middle man. I used my business skills to identify and source the supplier of the majority of traders at the computer fairs and began to buy direct from the suppliers. I was known at the computer fairs by all the leading traders and I was soon able to sell products to the smaller traders at the computer fairs that were not able to purchase components as cheap as I could sell them.
The company name Bevstar Computer Solutions was developed from a nickname I had as  child "Bevstar" and this even thou childish soon became a saying that many used and grew to become known as "Bevstar Enterprises".
My technical engineering skills had grown and I had succesfully completed a 4 year technical engineering apprenticeship with a major blue chip company and along side this I was an IT specialist building a business in the background.
My skills grew as customers requested more and more. I was soon installing Networking Infrastructure, Backup Infrastructure, CCTV installations and Door Entry Systems.
I was now known by the major computer component suppliers within the West Midlands and had accounts with IT equipment suppliers and CCTV companies in London. The drive to find quality components at the best prices and never to buy cheap equipment meant that every customer was a happy customer and with this more new customers kept coming.
I now needed a website and so purchased a HTML book and Dream Weaver. I was soon building websites for fun and had scrapped dream weaver and was writing the html code in notepad. Although now when I look back the websites were very basic and poor I was soon asked to do websites for local shops that I used (who I had already sold computer systems and CCTV system too) and these websites developed by design skills.
The more websites that I completed the more knowledge I had and the more I moved forward with my skills. I was soon building Flash websites and my websites started to come to life and it was at this point I realised that this was the business model I wanted to follow so I stopped building computers and started to focus on websites only.
Things in the web world move fast as I dropped Flash sites and I was styling websites using CSS Style sheets and making websites less busy. There suddenly became a focus on conversion and my skill set from being a technical sales person, technical installer and builder was soon becoming a marketing development manager and conversion expert.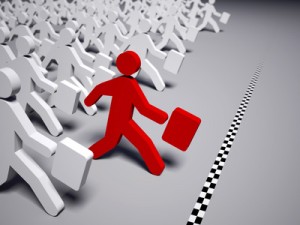 In 2007 I decided to setup the company Chameleon Web Services. The name was chosen as I had learnt that to survive in Business you need to keep changing and your background environment doesn't stay the same. Your business model needs to be sharp and always moving forward to keep ahead of the competitors. For this reason I thought the Chameleon was perfect. Chameleons change colour to survive and there is no end to the colour range they have match. They use change for protection and for growth as a predator. This set the business name and Chameleon was now on the way to becoming one of the fastest growing Internet companies in the West Midlands.
The more clients that websites were being built for, the more education came with it. Conversations with clients about the business sector that their business was in soon helped develop an understanding of the majority of business sectors and my knowledge was growing every day. The more I learnt the more energy I had to learn more about business.  I was now dealing with CEOs of companies and having meetings selling my business services and I found the ideas I was bringing to the table where being implemented with success. I was receiving very positive feedback and my business knowledge and Chameleon was now on the growing very strong.
Soon I had large range of customers and with this came many horror stories of bad web companies and Search Engine Optimisation companies. I found myself repairing and finishing other companies work and I was not getting a very good impression of SEO companies at all. So to help the companies I was working for and also to get Chameleon top of Google for the search terms I wanted I needed to obtain new skills. I was now eating and sleeping SEO and soon was able to see why so many web development companies fail in terms of SEO.
I decided the terms "Birmingham SEO Services" and "Birmingham SEO Company" was my goal and if I was able to get ahead of the SEO companies with my new SEO skills I would offer an SEO service. This proved difficult and I was soon buying domain names and building SEO sites and running testing over 6 month periods and then the penny dropped. I had discovered my own SEO techniques and now was reading SEO articles with my knowledge and seeing that many SEO companies actually had no idea what worked and what didn't. A lot of companies followed what they had read and trusted everything. I had discovered ground breaking SEO techniques and was now getting my clients websites in top 3 positions within Google, Bing and Yahoo. Large SEO companies were contacting me asking me information and digging around. Offering to rent space on Chameleons SEO sites to sell to there clients to take advantage of the techniques that Chameleon used.
The search engine marketing industry was a very different place when I founded Chameleon Web Services back in 2007. I can remember being in meetings with clients talking about pay-per-click advertising and search engine optimisation and pushing to sell these services when companies would only spend £100. Now companies are spending half a million a year on AdWords without even thinking and SEO projects are part of an online business up cost. This shows that SEO has grown into what could be one of the most demanding business sectors of the web development services.
Being a step ahead has been a crucial element in the success of Chameleon to date, and a focus on research and development means Chameleon is growing faster by the day.
I began understanding SEO when search engine optimisation was something many people had not heard of, but I was able to grow and develop my tool box which now has pushed SEO to its full potential and companies that have the luck to have got on board with Chameleon have grown with my business.
A perfect example of this would be SWEETS. Just search the term in Google and look for Sweet Heaven. Chameleon helped plant the seed and grow this business to the success that it is today and with all the hard work that Paul Parker has put in and the investment into growing Sweet Heaven, it is today possibly the largest UK based sweet shop.
Back in 2003 I was looking at the market, and I could see how search engine marketing was changing its focus and this growth with so many bad SEO companies pushed Chameleon into the best business decision made to date, to offer in house SEO services. Investing time into SEO and understanding how to grow be ahead of the competition is now the driving force for Chameleon.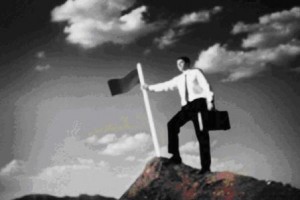 My goals for business are to plan, and work within budget and time scales and Chameleon being what was a small business helping other small businesses to grow and has now matured into a the successful company it is today.
We have been able to get involved in what could reshape the gift industry as Chameleons largest project to date with Ripley Fine Foods company. The CEO of Ripley is an entrepreneur and his vision is to create the largest gift business in the UK selling Hampers to Flowers.
Being involved at such an early stage is great and all I can say is watch this space…
%0